Below is a picture list of all our vehicles. All pricing is for the Napa Valley only and does not include the fuel cost. Minimum charge for fuel is $35 in Napa or Sonoma County!  If your pickup place is in or past the town limits of Sonoma we then charge for fuel and labor costs.
San Francisco all vehicles will be $135 to $145 an hour for all Sprinters. $110 an hour for the Ford Transit Vehicle! Fuel Charge & Tolls is $75 flat rate to San Francisco. Wine country $50 for fuel! More info including please call (707) 307-9532 to get that information or reserve one of our vehicles below! Gratuity of 20% is added to the total for the driver. Gratuity can be paid in cash to the driver!. Sprinter Vans are $125 an hour for 11 passengers & $135 an hour for the 13 & 14 passenger vehicles. Ford Transit $100 per hour. Chevy Suburban $85 an hour. Ford Flex $75 an hour. Fuel Charge of $50-$75 for Napa County!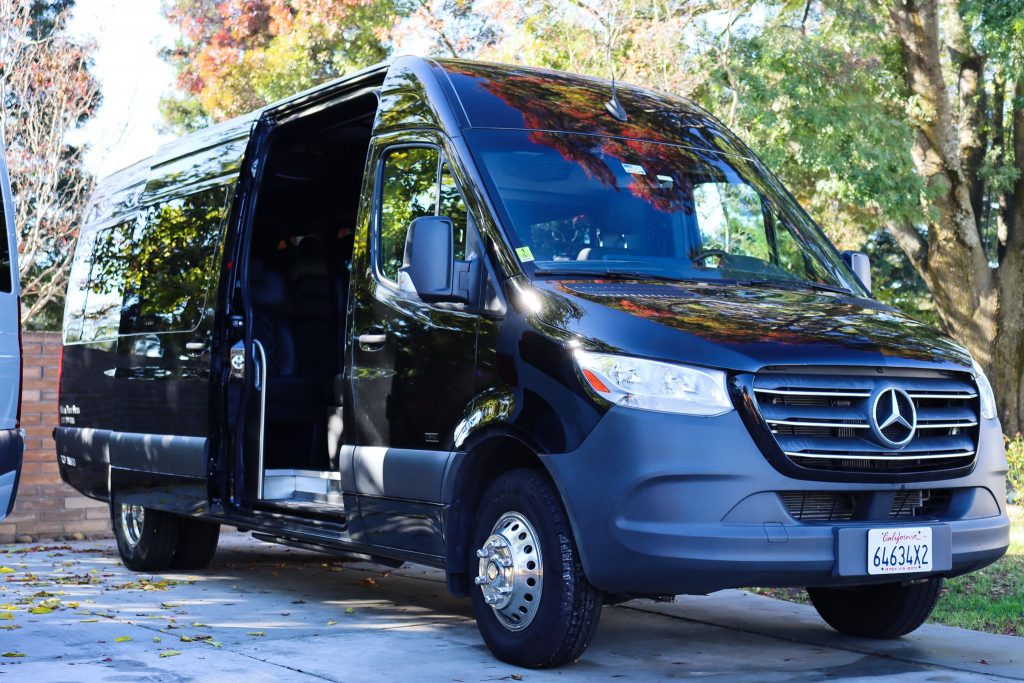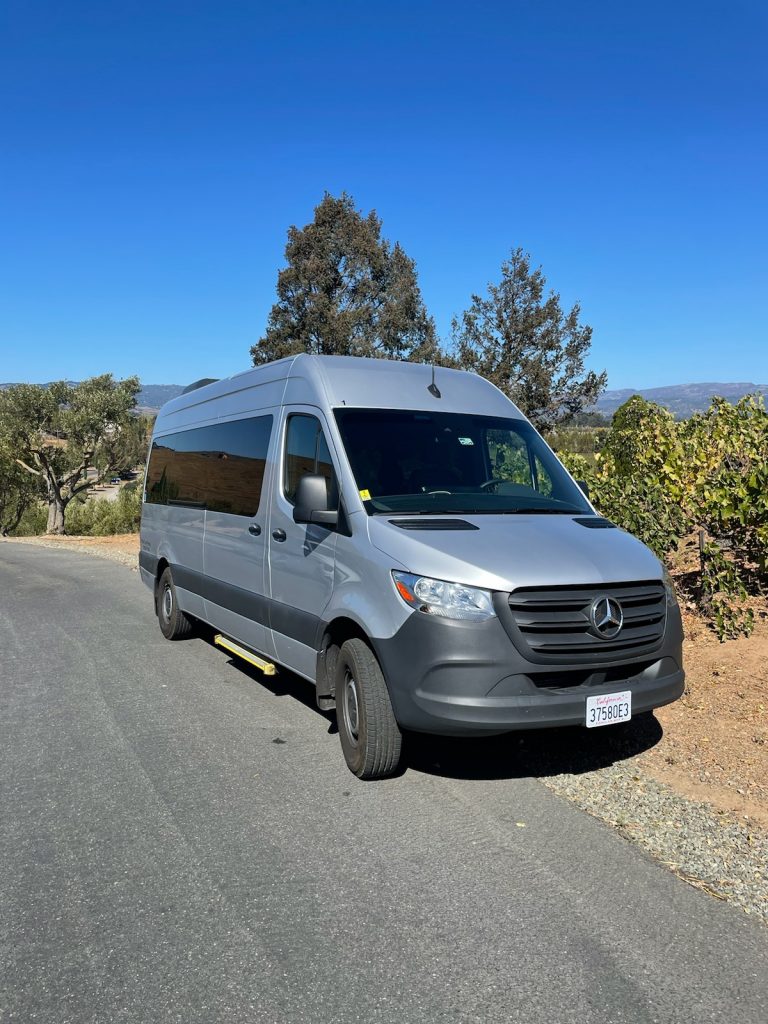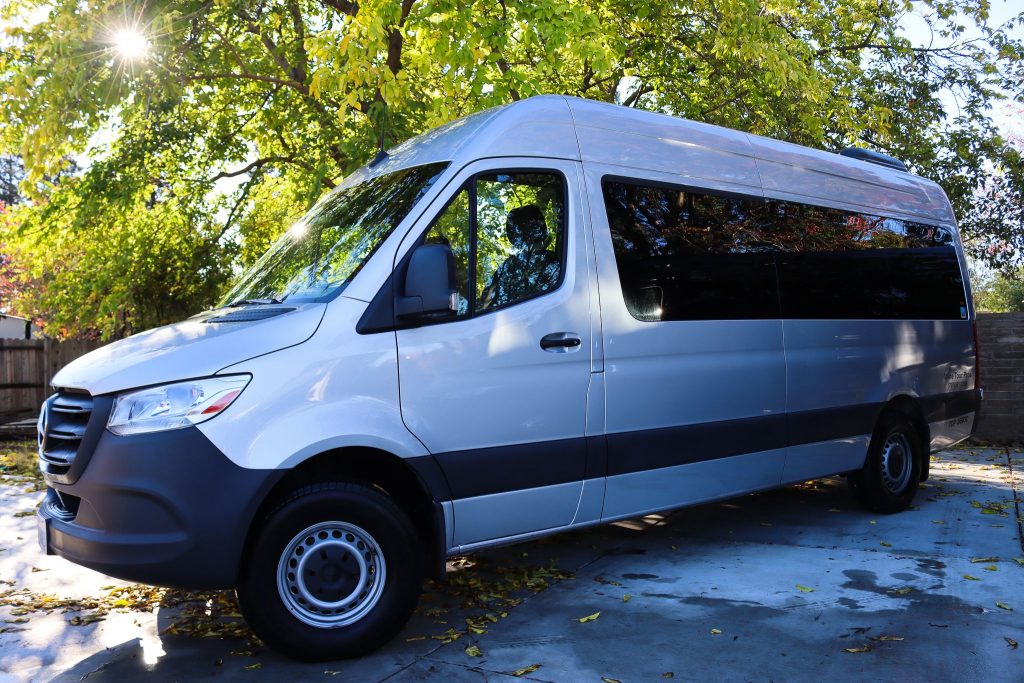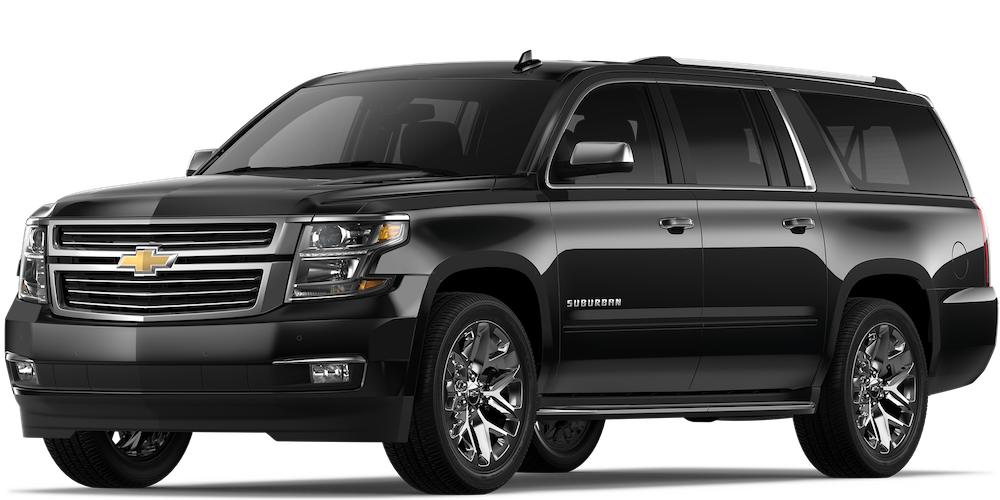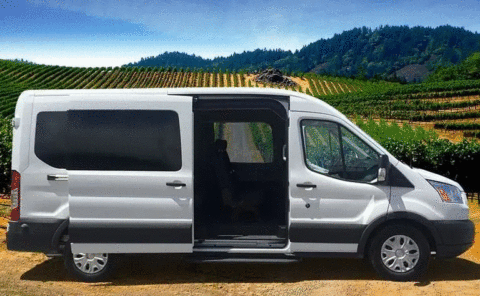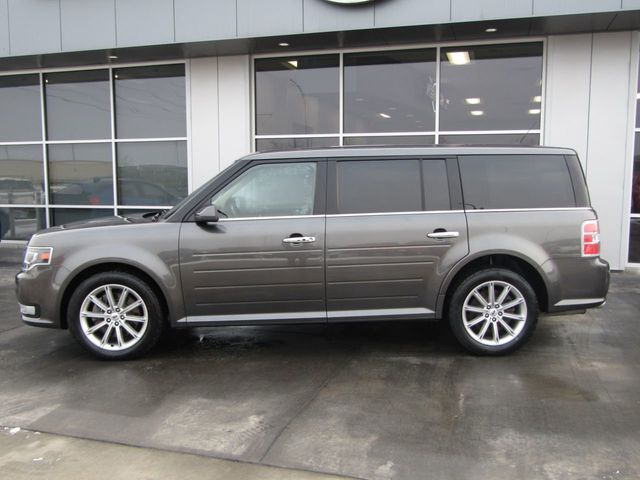 TO RESERVE ONE OF OUR VEHICLES PLEASE USE THE FORM ON THE RIGHT OR BELOW! OR CALL (415) 231-2171. JUST FILL OUT THE FORM ON THE RIGHT OR BOTTOM FOR CELL PHONES &  CLICK ON ONE OF THE PICTURES AND FILL OUT THE FORM!